Worksite Accidents & Injuries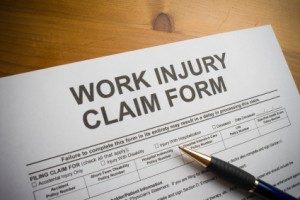 A major source of injuries in this country are experienced by workers. Recent statistics show that there are almost 6 million occupational injuries and illnesses among U.S. workers. Factors that contribute to construction accidents include using outdated tools and equipment, poor training, working without proper fall protection, wearing defective safety harnesses, and third party negligence.
Attorneys at Juneau, Boll & Stacy are committed to helping workers injured on construction sites and other sites recover the compensation they deserve. If a member of your family was injured or killed on a construction site or other work area, one of our attorneys can evaluate the claim and investigate all potential sources of compensation.
If you have sustained a worksite injury, you should get medical attention immediately. You should also take steps to protect your legal rights:
Report the injury to your employer and/or construction site superintendent.
Obtain the name, address, and phone number of any person who witnessed the accident.
Take photographs of the accident scene.
Request that the equipment or tool that was involved in the accident be preserved.
Unfortunately, sometimes there is no remedy for an injured worker and the only relief available against the employer is workers' compensation payments. These payments are often inadequate to compensate the injured worker. However, there are situations where the injured worker can sue his employer. There are also situations where third parties may be responsible for the injury. This area of the law can be tricky, so it is important that you find an attorney to help you evaluate your potential claim.
At Juneau, Boll & Stacy, we will provide you with a free consultation to discuss the specifics of your potential case.