Premises Liability (Dangerous Property Conditions)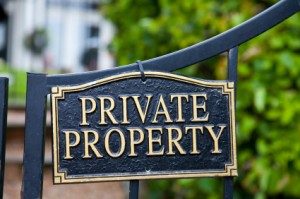 Premises liability is a type of ordinary negligence claim brought on behalf of a person injured by a condition of property creating an unreasonable risk of harm. The proof required in a premises liability claim is basically the same as an ordinary negligence claim invoking concepts of duty, breach of duty and causation of the claimed injuries and damages. Additional requirements, however, make premises liability much more complicated to pursue and easier to defend than ordinary negligence cases. Not all injuries occurring on the property of another person or company give rise to a premises liability claim. For premises liability to apply the injury must have been caused by a condition of the premises or by some activity that occurred on the premises earlier that was not ongoing at the time of the injury. Proof regarding the premises owner's knowledge of the condition must generally also be developed and proven in order for a premises liability claim to succeed.
The attorneys at Juneau, Boll & Stacy have significant experience in identifying and prosecuting premises liability cases. The firm has successfully recovered compensation for clients through claims and jury trials in numerous premises liability cases throughout the State of Texas, including in federal court in cases against foreign corporations. Firm cases have involved claims against major grocery, retail and restaurant chains including Wal-Mart, Target, McDonald's, Wendy's , Home Depot and Brookshire's, among others.
The attorneys at Juneau, Boll & Stacy are committed to seeking justice and compensation for injuries and damages caused by unsafe property conditions. If you, a family member or friend have suffered serious injury or loss of life because of a property owner's failure to correct or warn of a dangerous condition, one of our attorneys can provide you with a free consultation to discuss and evaluate the claim and investigate all potential sources of compensation.