Car and Motorcycle Accidents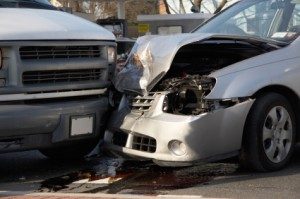 Unfortunately, thousands of injuries and deaths occur on the highways every year. The car, motorcycle, and truck accident attorneys at Juneau, Boll & Stacy, PLLC are often called upon to investigate collisions involving two or more motor vehicles to determine whether our clients were injured or killed by the negligence or recklessness of another motorist. We also investigate whether there might be some defect in the motor vehicle driven or occupied by our client that would make the case a products liability claim.
At Juneau, Boll & Stacy, PLLC, our lawyers help people who have received serious brain injuries, burns, fractures, breaks, dislocations, neck injuries, whiplash, back injuries, nerve injuries, paralysis, and spinal cord injuries. We handle motor vehicle collisions and crashes involving the negligent and reckless conduct of other drivers in:
Drug-related motor vehicle accidents, collisions, and crashes
Drunk driving crashes
Hit and run accidents involving personal injuries and property damage
Rear end collisions and intersection accidents
Motorcycle accidents, crashes, and collisions
Rollover accidents involving cars, trucks, SUVs, and other motor vehicles
Semi-truck, eighteen wheeler, and tractor trailer crashes
Uninsured and underinsured drivers
Wrongful death lawsuits
Juneau, Boll & Stacy, PLLC has investigators with law enforcement experience who are well trained and knowledgeable in interviewing witnesses, locating evidence, and reconstructing what occurred in a motor vehicle automobile collision. Oftentimes, these cases require the expertise of an engineer trained to thoroughly and completely reconstruct a collision or to determine speeds, angles of impact, or other information necessary to prove liability and to obtain an adequate recovery for our clients. We retain the services of some of the most well-respected and qualified experts in these fields, both locally and nationally, to make sure that our clients have the best in technical analysis of their case.
If you have been injured in a motor vehicle accident, you can count on the experience and caring representation provided by the automobile, motorcycle, and truck accident attorneys at Juneau, Boll & Stacy, PLLC.