Toxic Torts/Pharmaceutical/Prescription Drugs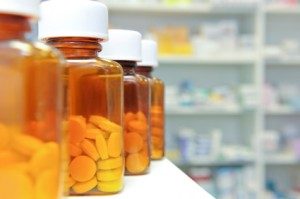 At Juneau, Boll & Stacy, PLLC, our attorneys actively represent clients in toxic tort and pharmaceutical/prescription drug litigation. This type of litigation encompasses intentional or unintentional exposure to hazardous substances causing injury to individuals, corporations, and/or property. Traditional examples of such chemicals include PCBs, mercury, and lead paint.
Exposure to chemicals can be by inhalation, absorption through skin contact, or ingestion. Examples of property damage resulting from contamination by hazardous chemicals include groundwater contamination, illegal disposal practices, and surface water run-off.
In recent years, toxic tort litigation has been widely publicized due to people suffering from sick building syndrome (from repeated inhalation of various building material vapors), mesothelioma (a form of cancer initiated by asbestos exposure), and toxic mold injuries caused by exposure to household mold.
Toxic torts also encompass representation of clients who have been injured as a result of taking pharmaceutical drugs, prescription or over-the-counter medications, or supplements. The representation provided by Juneau, Boll & Stacy, PLLC includes cases involving serious injury or death from products such as Baycol, Rezulin, Zicam, Fen-Phen, Bextra, Celebrex, Vioxx or the use of contact lenses manufactured and supplied by Bausch & Lomb. Many people are injured every year from pharmaceutical and prescription drug products that should have never been put on the market. Drug companies that fail to fully test new drugs and then pressure the FDA to approve them should be held accountable for placing their profits before the well being of consumers. At Juneau, Boll & Stacy, PLLC, we believe it is not acceptable when these actions lead to someone being injured or killed.
The lawyers at Juneau, Boll & Stacy, PLLC are well versed in the representation of people who have been injured due to toxic torts and defective or dangerous drugs.